Private Sneden maps the Civil War
I have a piece in today's "Disunion" blog at the Times on Private Robert Knox Sneden, a soldier with artistic talents who was attached to the Third Corps of the Army of the Potomac throughout 1862.
I keep coming back to Sneden for several reasons. It begins with his lengthy diary, which includes opinions on everything from the abundance of bugs to General George McClellan's appalling unwillingness to fight. But the real payoff comes with the lovely sketches and intuitive maps that he uses to explain his experiences).
The images have  an appealing, storybook quality that is completely at odds with the brutality of the Seven Days and the drudgery of troop life at Harrison's Landing. Here, for instance, is his map outlining the Union occupation, with the Confederate cavalry positions across the James River marked in red at lower right. The town of Petersburg ominously appears at lower left map–the site of a nine-month siege two years later.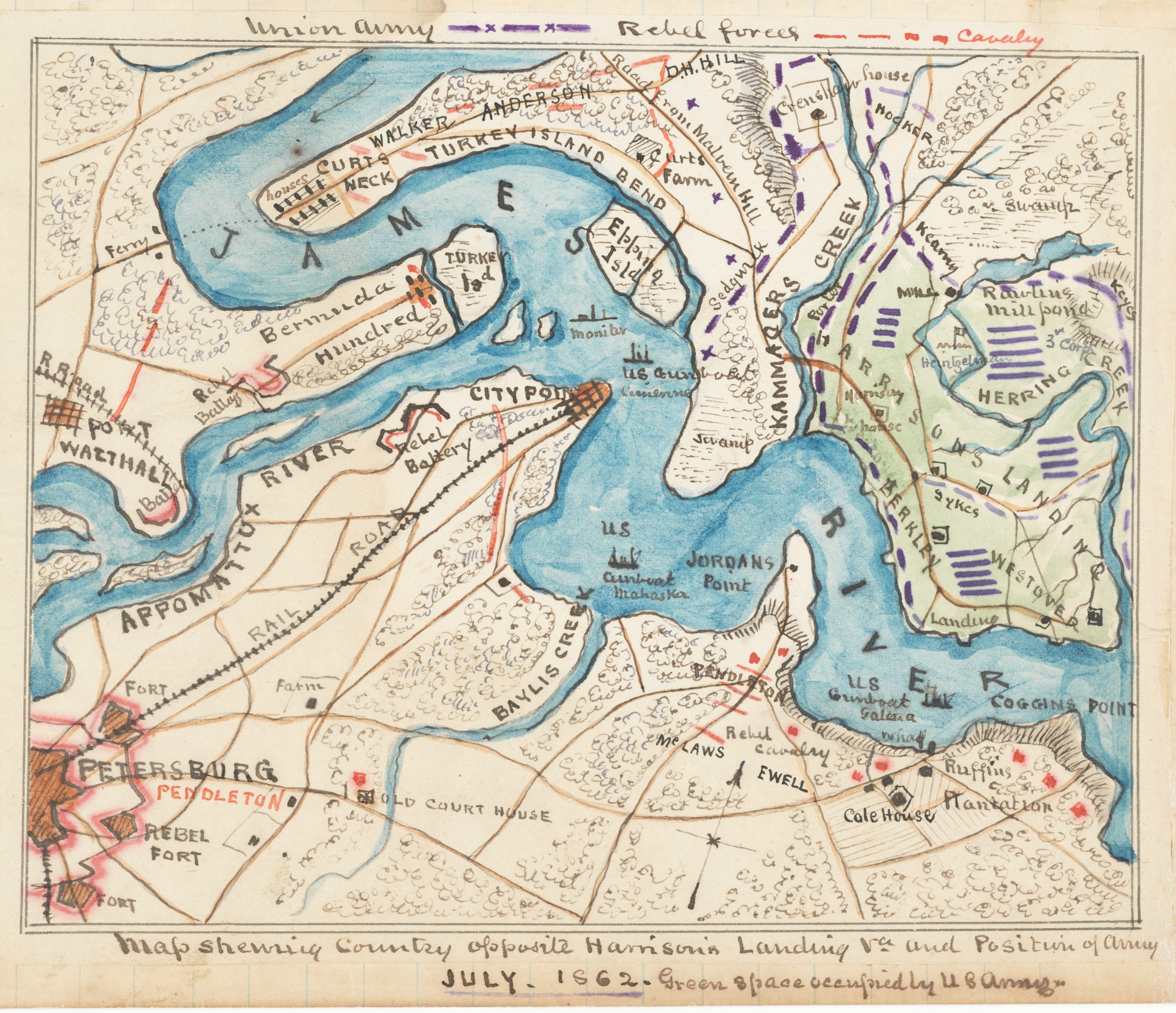 Explore them on your own, and see what I mean. All of the images have been carefully digitized and cataloged at the Virginia Historical Society. Special thanks to Jennifer Guild and Jamison Davis for their help.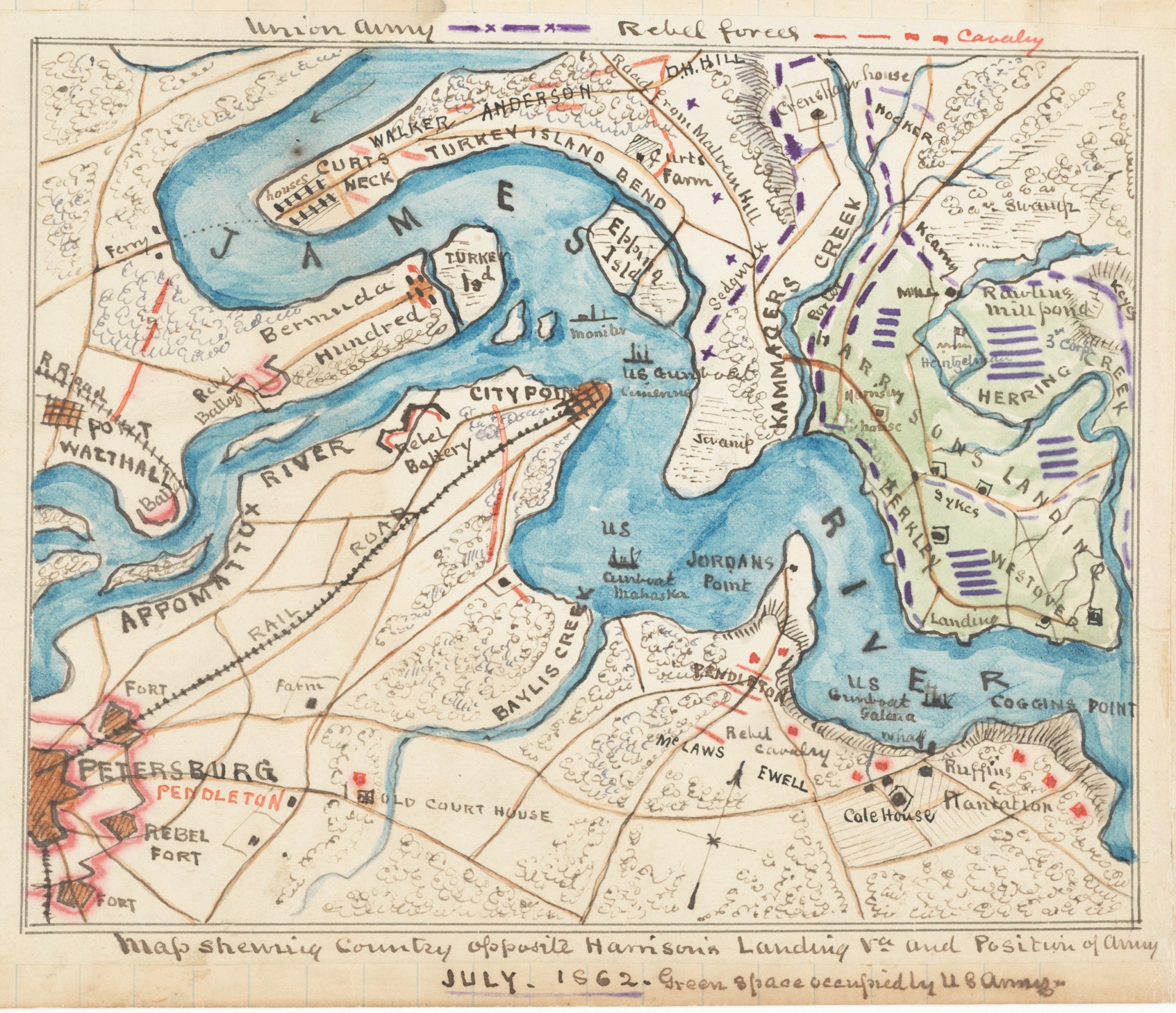 Use controls to zoom and pan.