New exhibit of historic maps at the University of Denver
This week the University of Denver will open its remodeled library, although the building has been renamed the "academic commons." The new space is beautiful, and will include an exhibit devoted to historic maps designed by myself, Rebecca Macey, and Kate Crowe. Part of the exhibit is a large touchscreen that will feature my website, mappingthenation.com. I'm looking forward to seeing how all these digital maps look when displayed at original size!
The exhibit is eclectic, but clustered around the concept of "Local to Global." It begins with a series of maps of the region that becomes Denver and Colorado. It includes a facsimile of William Gilpin's 1848 map centered on the interior of the continent, which is included in chapter 3 of Mapping the Nation. That map reflects Gilpin's longstanding efforts in the nineteenth century to reorient American spatial perceptions away from the east, for he believed the interior would become the heart of a nation that expanded to the Pacific.
Other maps follow the development of the Front Range, and specifically Denver. This map from the 1905 Baist real estate atlas at the Denver Public Library gives a great snapshot of the neighborhoods adjacent to the new University, including Washington and University Park.
The second set of about twenty maps represent foreign cities that are part of the University's study abroad program. The collection is eclectic, and ranges from a sixteenth-century view of Venice to an 1895 map of Tokyo. Each has been fully catalogued by our map librarian, Doug Rippey, and will remain in the library's Special Collections. Congratulations to all the staff at the library that have worked so hard on this exhibit, and the building generally. It is an enormous achievement and they all deserve recognition for their perseverance, creativity, and of course their dedication to old maps!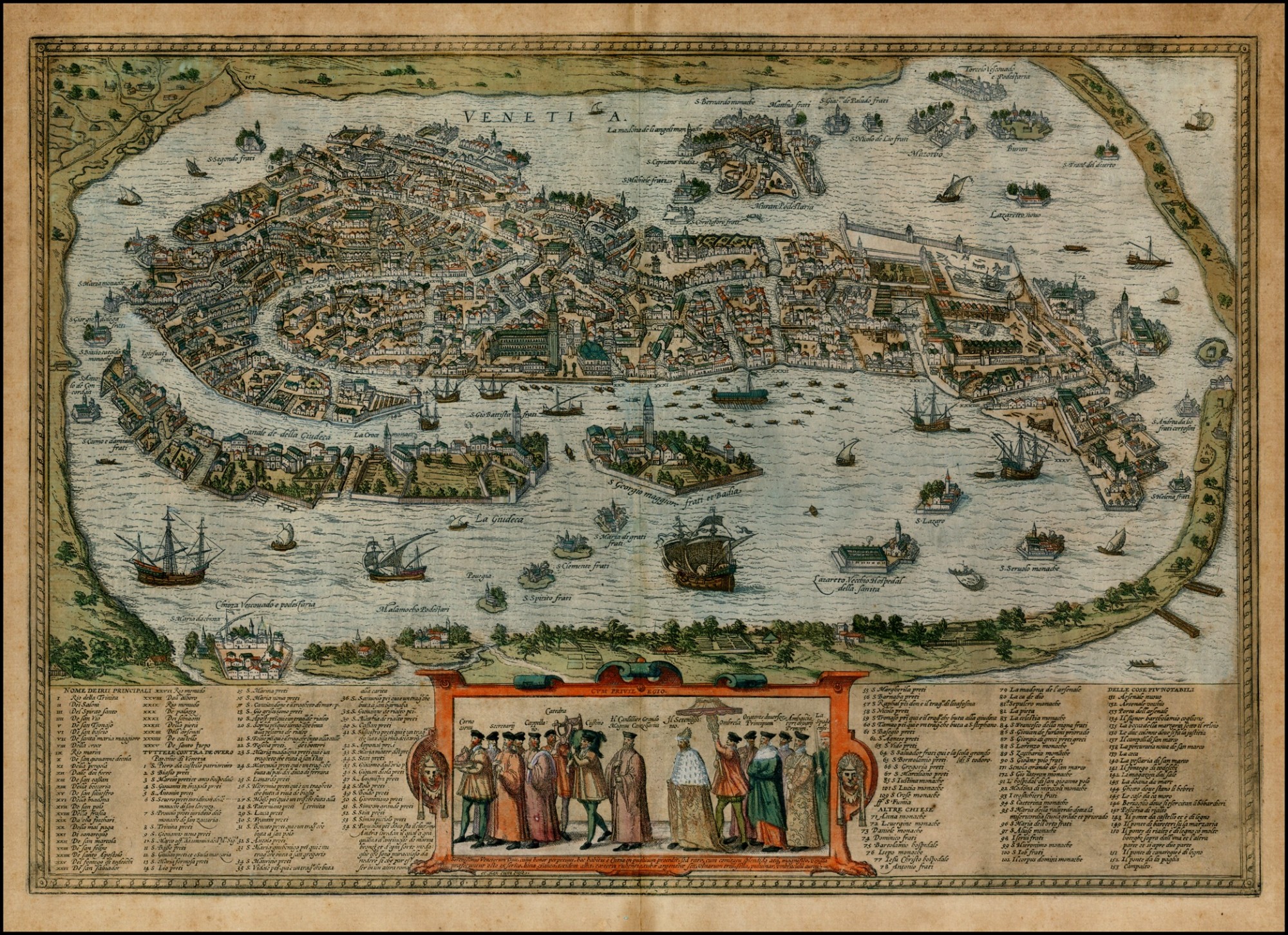 Use controls to zoom and pan.