The David Rumsey Map Center at Stanford University
On April 20 I was privileged to be one of the speakers to open the David Rumsey Map Center in the Green Library at Stanford. The facility is fantastic — a spacious library with every kind of digital tool that one can imagine. The collection will still be available online–where most people access it–but this will also enable more users to see the maps firsthand, and to examine them in high resolution to discover elements that would otherwise escape the naked eye.
The opening earned great press attention, with stories in National Geographic, Smithsonian, Wired, and elsewhere. Congratulations to David and Abby Rumsey for this fine addition to the history of cartography, and to Salim Mohammed for organizing every last detail of the library's opening and the events themselves.
To contribute to the opening I helped curate a small exhibit of children's maps, an interest I share with David. His collection centers on maps made by students from about 1800 to 1850, both European and American. The Marianne Hunt atlas from 1844 is particularly fascinating, for it includes not just Hunt's own maps, but also her teacher's comments about the same.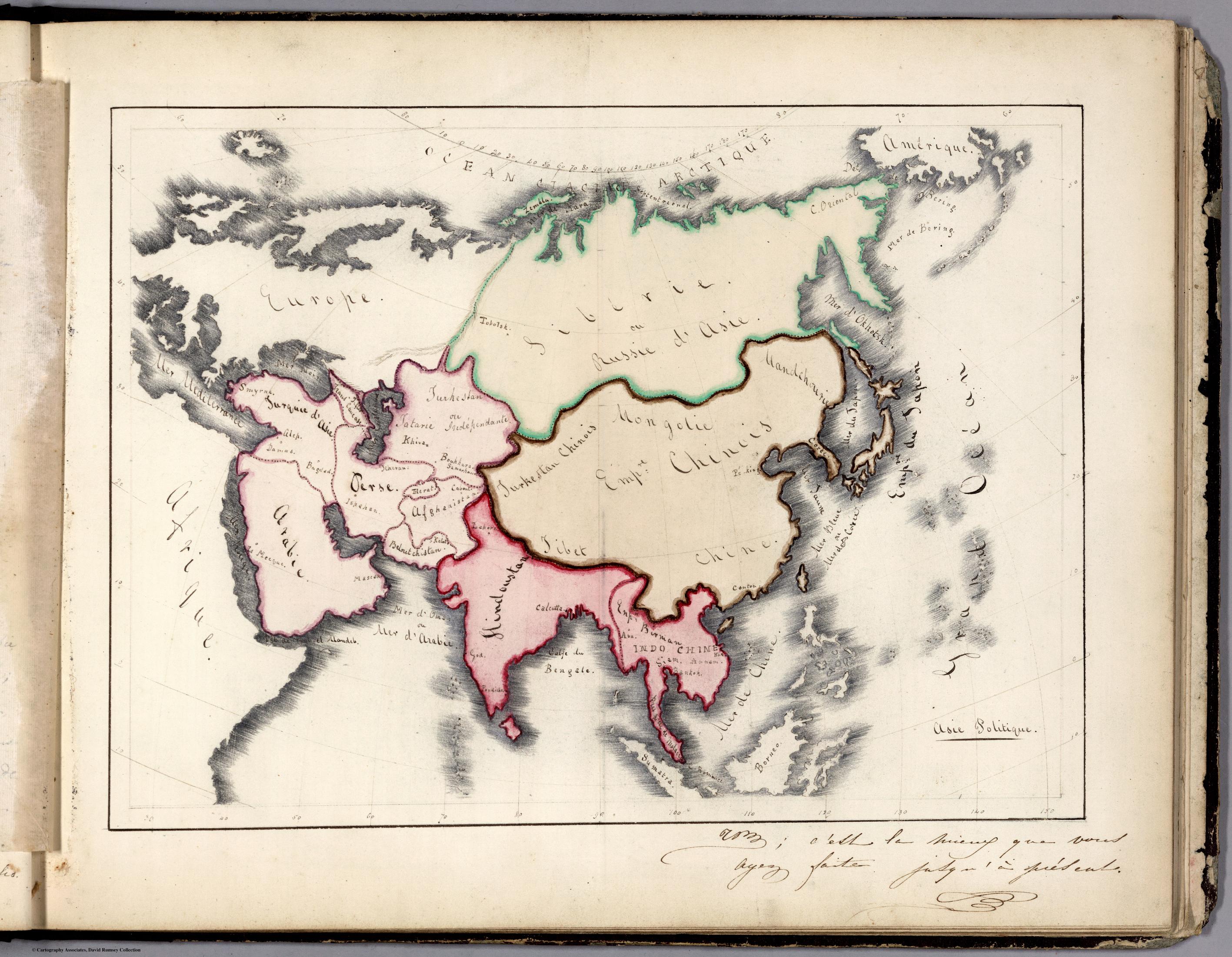 These items have become highly popular through the map trade, mostly originating in New England and midAtlantic schools between about 1790 and the 1830s. Thereafter the popularity of painted and embroidered maps gradually declined, as did single-sex education. These documents remain fascinating and beautiful artifacts of folk art, and highly valuable historical sources for the everyday life and education of young men and women in the early republic. For the last several years I've spent time tracing some of these artifacts, and using them to reimagine the dense networks of teachers and students who used map drawing as a way to learn penmanship, geography, artistry, and other skills. I continue to find them unique portals onto a particular moment in history and education, particularly of women.
Here are just a few of David's treasured children's maps. The first is Bradford Scott's ebullient map of South America, one of three that he drew as a student in 1816.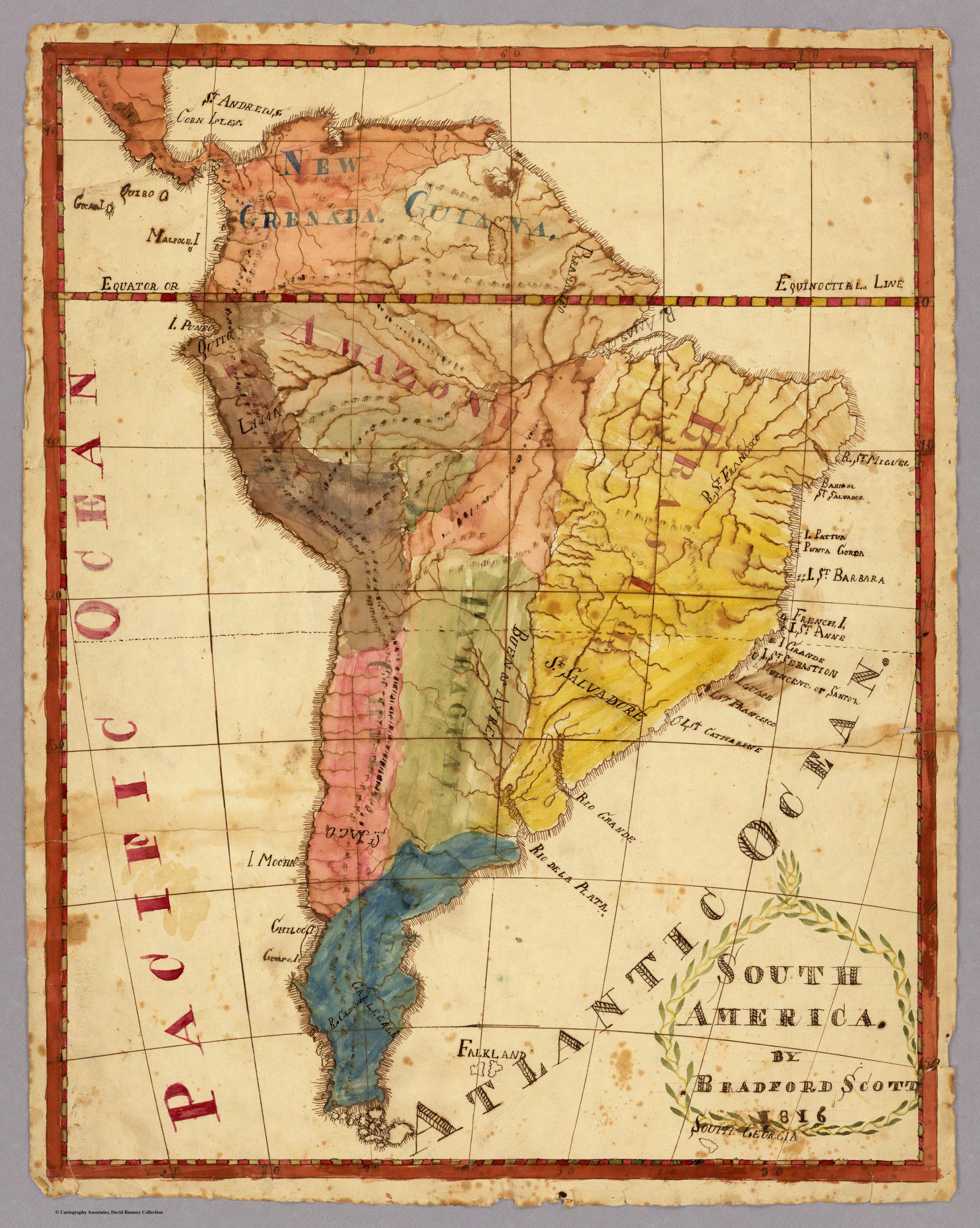 More typical are the highly disciplined and controlled images made by young girls, such as these maps of Connecticut drawn by young women in Vermont schools in 1819 and 1823, respectively. Notice the tremendous care put into the execution of the map.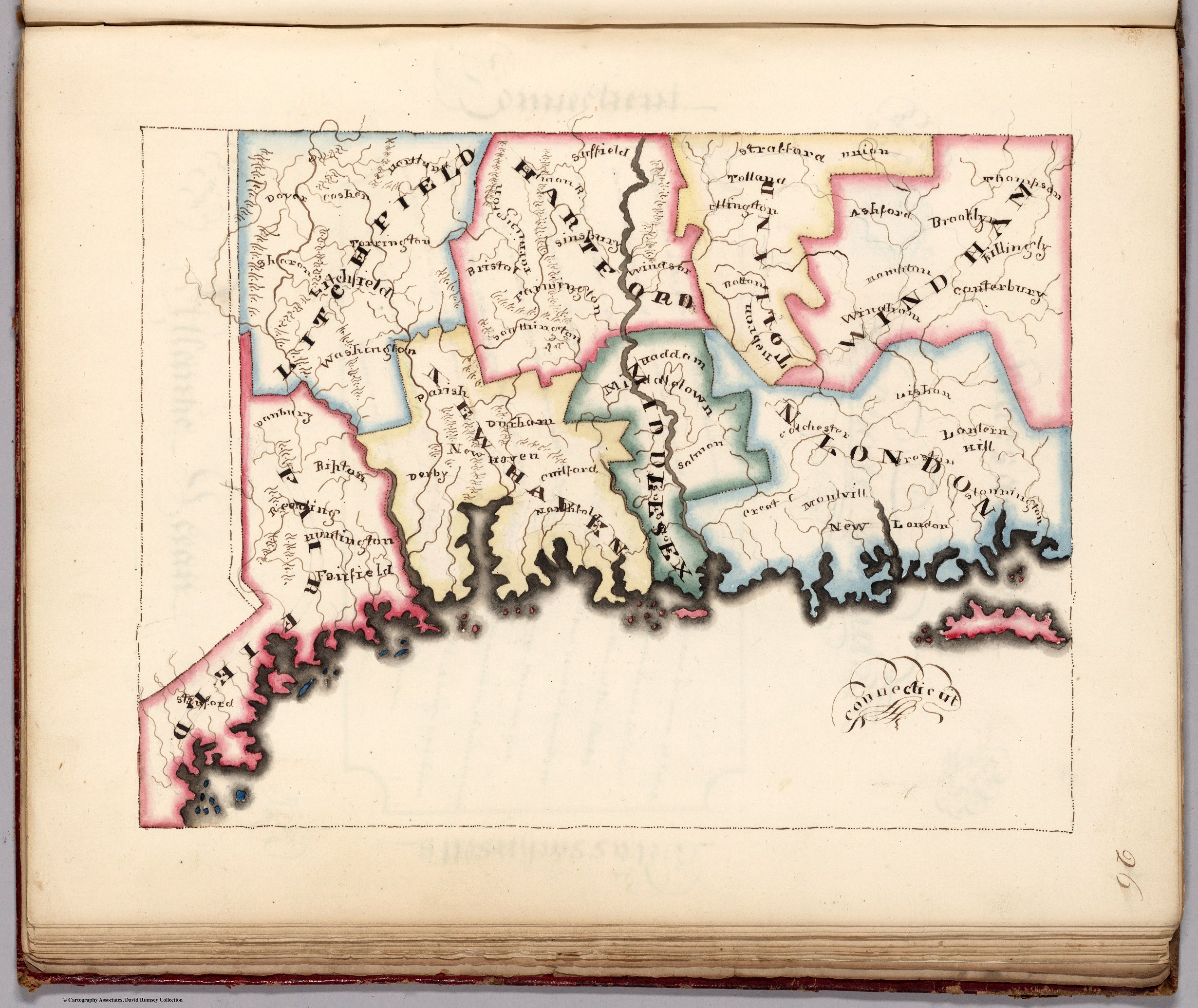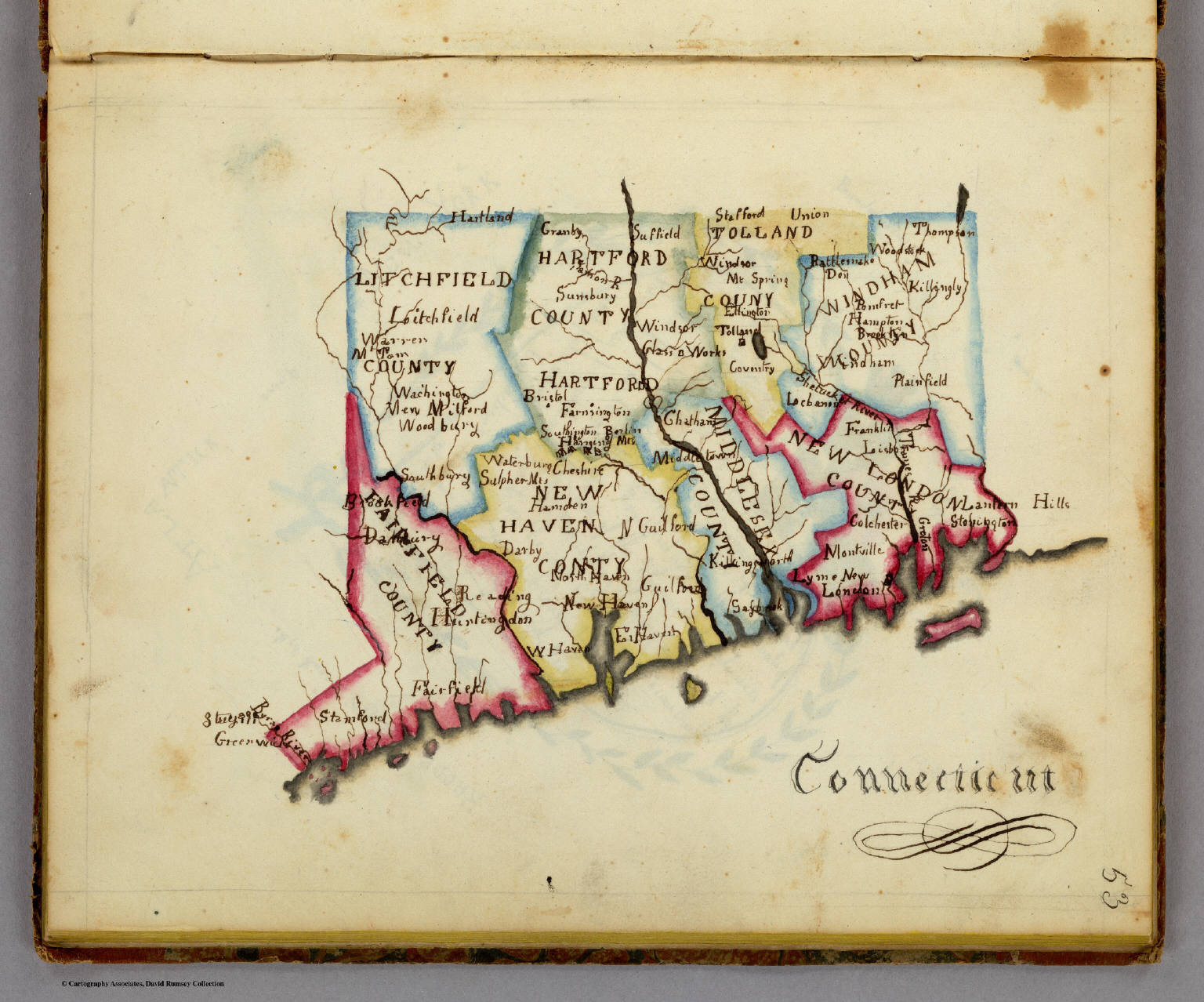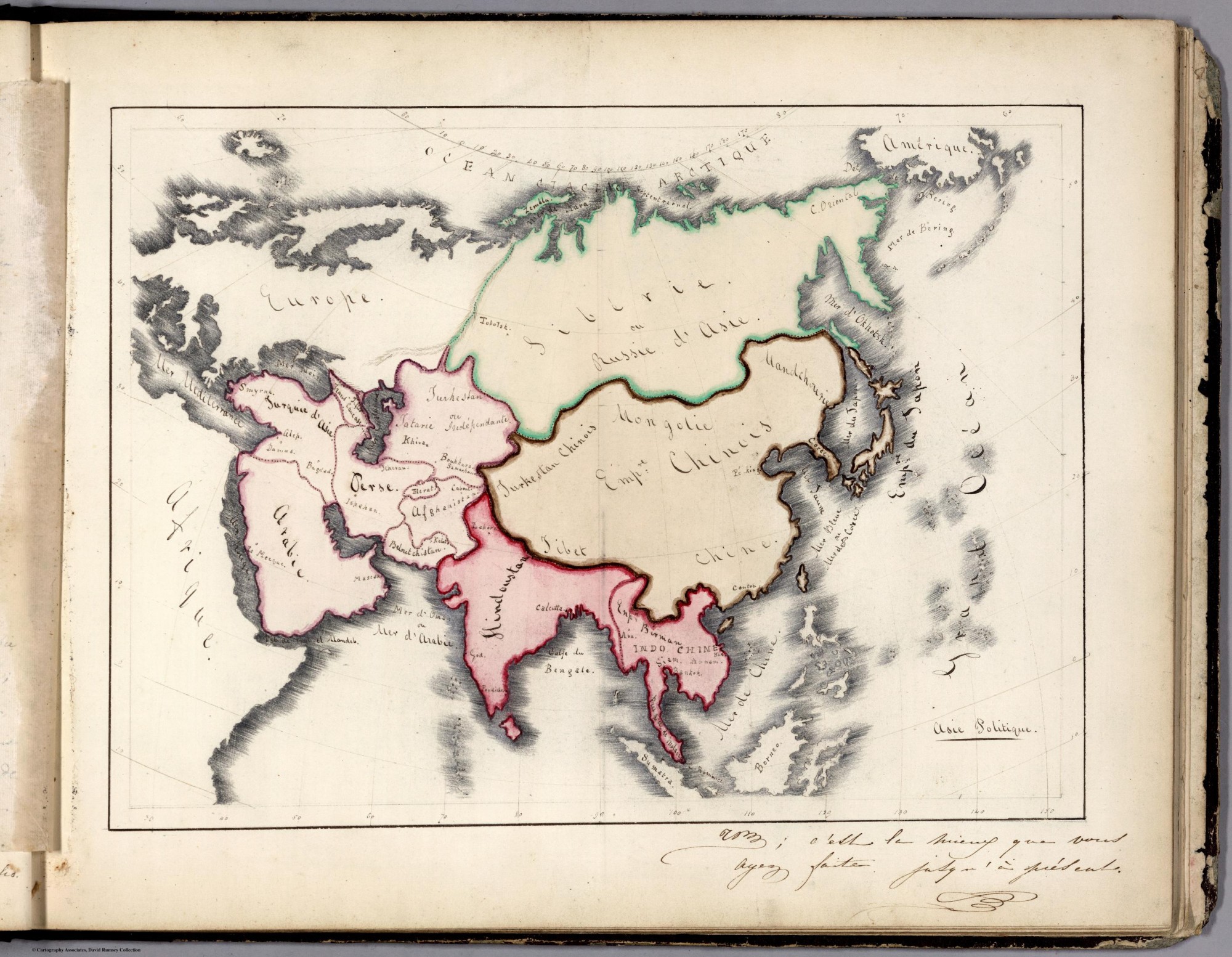 Use controls to zoom and pan.