Mapping the Mail
This is one of the earliest maps made in the new nation. In 1790 the first Postmaster General appealed to Congress for funds to create a comprehensive map of the postal network. Existing maps were inadequate, either insufficient in scale and detail or too focused on a particular region. Congress complied, but the map was not executed by First Assistant Postmaster Abraham Bradley until 1796.
The map measures about 88cm x 94 cm, and was the most detailed and up to date map of the nation at the time. It includes each of the 450 individual post offices as well as the mileage for each route. The maps were used by Congress to oversee the mail system, which in the 1790s accounted for more than 75% of all Federal employees. They were also posted in local offices, and made available for public purchase.
At right is a remarkable timetable that lists the delivery and pickup all along the main north-south mail route, from Maine to Georgia. Take a closer look below at this comprehensive effort to document the nation's information network.
Within ten years, the number of post offices had grown from 450 to over 1400, and Bradley responded with a new map to accommodate that increase, as well as the massive increase in land brought by the Louisiana Purchase.
For more see the excellent research by Larry Caldwell and Michael Buehler, "Picturing a Networked Nation," The Portolan (Spring 2010), and Richard John, Spreading the News. The 1796 map is available at the Library of Congress here.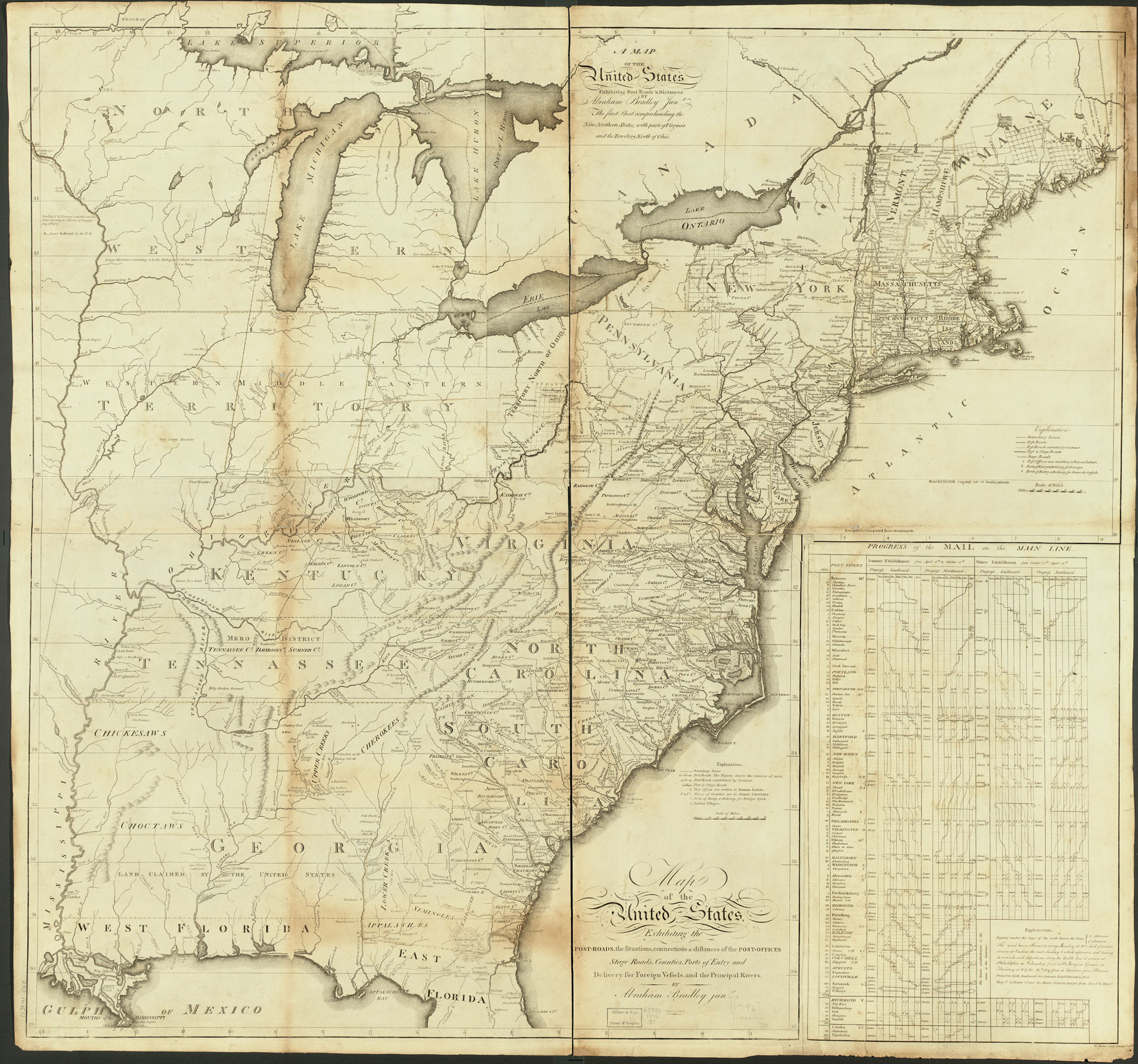 Use controls to zoom and pan.